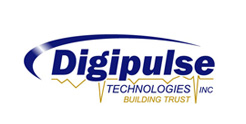 Professional Services & Consulting
Digipulse has proven capabilities to respond to mission critical projects in time by sourcing qualified and experienced technical consultants combined with domain knowledge. Decades of continued process improvements, we have designed & implemented a solid technical recruiting strategy to quickly match qualified consultants to project needs.

Our Professional Services & Consulting division is geared to take care all of our clients needs there by facilitating them to successfully compete and implement their critical technology initiatives in a timely and cost efficient manner. We focus to recruit US citizens and US permanent residents to provide greater stability to projects & ensure that the resources are on projects as long as the project demands.
Before deployed to Digipulse projects, our resources will undergo extensive insight to project environment & tools, data security policies etc to meet the technical and cultural requirements.

Digipulse Professional Services & Consulting offer Strategy planning sessions, detailed analysis of the existing systems/processes, procurement, re-engineering solutions for optimum productivity, implementation planning, audits, best practices etc.

Digipulse has established a high quality recruitment process, which enables to capture project technical requirements with personnel & behavioral skills. This ensures best fit of Digipulse employees to various proejcts across USA.
Digipulse delivery team
Our internal recruitment team comprise of highly experienced people dealing with wide range of technically professionals
Access to database consisting of over 25K technical professionals
Highly experienced national & regional Account managers across various industry verticals
Total authority for delivery teams for immediate decision making
Employee friendly HR & payroll departments
Digipulse can support your IT project needs throughout the USA in a variety of different technologies
Below are wide range of technology skills we operate in.
Web Development:
J2EE, C++, NET, C#, VB.NET, ASP.NET, JMS, JXTA
Java, Powerscript / PowerBuilder, SAS
Perl, Tcl/Tk, Python, Ruby
Application Development:
J builder, Café, Visual Age, J Developer, Visual Studio .net
CVS, Clearcase, PVCS, Visual Source Safe
Network Engineers & Administrators:
CISCO, Nortel, Avaya
Routers, Switches, Voice gateways etc
LAN, WAN, ATM, Frame Relay etc
Database Administration & Data warehousing:
Oracle, Sybase, DB2, SQL Server, VSAM
Cognos, Business Objects, BRIO, Hyperion, Warehouse Builder, Microsoft Analysis Server, Adaptive Server IQ
SAS
Mainframes:
ERP:
SAP, PeopleSoft, Oracle Applications, BaaN, JDEdwards
Business Analyst
Messaging & Collaboration:
Lotus, Domino, Exchange, SamePlace, QuickTime
MSMQ, MQ Series, TIBCO
Technical Writers
Project Managers
Quality Assurance and Testers:
Manual & Automated testers
Help Desk and Technical Support
Regulatory Compliance (Accounting, Pharmaceutical, Financial & Banking)
Contact us today for a consultation with our Professional Services & Consulting practice group.