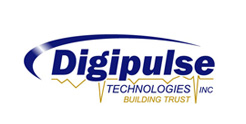 Enterprise Integration
There has been an increased demand in last few years to effectively combine cross functional applications along with business process. This has forced various business divisions within an organization to integrate different tools and technologies.
Digipulse has proven capabilities to successfully consolidate and integrate enterprise applications to minimize business risks, increase productivity, derive higher customer satisfaction and deliver need based solutions. We understand the importance of a successful implementation and use proven methodologies to help clients achieve business goals.
Digipulse assist customers in integrating cross business applications, customization & implementation, packaged business solutions for optimal output and legacy application migration and consolidations. We propose solutions that best fits the business need and ensure the best return on investment (ROI).
Digipulse value proposition:
E-business suite
Telecommunications & CRM
End-end solution delivery & management (Design/Customization/Implementation)
Industry recognized project planning & monitoring tools
State of art design process and implementation tools
Domain experts integrated with technology and processes
Contact us today for a consultation with our Enterprise Integration practice group.