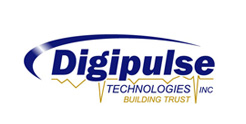 Why Digipulse
Digipulse strives to build trust with our clients & employees to provide superior IT solutions & services.
Our focus is to enhance a long-term relationship with the customers to provide quality solutions in accordance with their business needs. Ongoing business process improvement and inheriting innovative solutions and strategies is what makes us unique as against our competitors.
Management flexibility & Accountability
Digipulse understands the importance of flexibility required as a vendor at various stages of engagement: Contract negotiations & pricing models, delivery & post implementation etc. Digipulse philosophy guarantees total flexibility and commitment.
Our customers can expect 100% accountability from Digipulse and we are comfortable to work with "Penalty" & "Reward" model.
Research & Development Investment
Digipulse has strongly committed to invest in training of its employees with latest technologies and business processes. We are committed to broaden & strengthen our alliance with various educational institutions, libraries etc. This will directly result in higher capital of knowledge, domain skills, and best of breed practices deployed on our client engagements.
Smart Recruitment
Digipulse guarantees its clients that their dollars spent on consulting projects are maximized in acquiring the best talent.
We HIGHLY FOCUS on recruiting ONLY W2 resources to maximize the dollar spend by our customers.
Digipulse engages sub-contractors only when W2 candidates are not available.
Pre-screening & Technical evaluation
All employees presented to Digipulse projects will undergo a mandatory and stringent technical screenings. This will be executed in 3 steps:
Online test, which will be specific to the project technology needs
Telephonic interviews by subject matter experts. Results will be filled up in a specific template – this will be shared with Digipulse hiring managers
Reference & Background Check – Digipulse mandates a minimum of 3 reference check and a comprehensive background verifications (OFAC / Education / SS# / Employment / Credit etc)
In-person interview for local candidates to determine behavioral attitude, presentation skills etc
Proactive employee retention ensuring high ROI
Digipulse ensures longevity of its employees on the project by implementing "best in market" monetary and non-monetary rewards for it employees.
Digipulse understands the criticality of the" knowledge acquired" by our employees and its retention. Streamlined and employee friendly HR process ensures the clients that Digipulse resources are engaged on the project till successful completion thereby ensuring HIGH ROI.
Domain experts integrated with technology experts
Digipulse guarantees higher ROI by hiring technology resources form the same industry verticals.
Digipulse will ensure to that its employees will have similar industry background with strong domain knowledge; this shortens the learning curve to understand the functionality of the application and faster productivity.
Guaranteed performance & free training
Under-performing employees on projects to be replaced within 2 weeks
Need based training to our employees for better productivity
Digipulse will absorb 100% the cost of training on specific technology for IT projects
SIGNIFICANT Cost Savings
20-30% cost savings (Can be discussed more in detail).
Will provide flexibility in pricing - "Cost Plus" pricing model ensuring transparency to and ensuring HIGHEST ROI for the DOLLAR SPEND.
Tiered volume discount to provide business incentives.