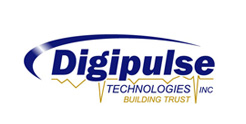 Financial & Banking
The last few years have been a revolution for financial services industries mainly in investment banking, retail banking & corporate banking.
Global mergers & Acquisition, consolidations across business departments, changing regulatory compliances has changed to landscape of the financial sector.
The ever increasing demands by customer to reduce costs had put increasing pressure on Banks & financial institutions to adopt innovative & latest technologies.
Digipulse's financial services experts has intensive experience in various areas including regulatory such as Investment, Retail & Corporate Banking, Brokerage, Sarbanes-Oxley, Gramm-Leach-Bliley, the Bank Secrecy Act etc.
Digipulse's financial experts combined with technology assist financial customers in integrating legacy with new platforms & automating their financial systems to achieve relating information on demand.
Digipulse has the wide range of capabilities to provide services to the global Banking & Financial companies which includes:
Credit Management
Risk Management
Trade Order Management

Foreign Exchange
Options
Equities

Fixed Income
Investment Banking & Prime Brokerage

Asset Management
Securities
Stock Exchanges
Clients
Summit Bank
E-Trade Financial
Auto Trader
Credit Swiss First Boston
Merrill Lynch
Goldman Sachs
Capital One
AXA Financials
For additional information please contact Digipulse at sales@digipulsetech.com