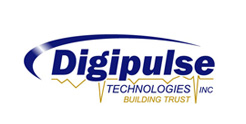 Referral Program
You can help Digipulse, a friend, and yourself by participating in the Digipulse Employee Referral Program. If you are an eligible employee, you can earn a cash award if you refer an external applicant who is hired to a designated, open, position at Digipulse. The Employee Referral Program is open to all employees of Digipulse. The applicants you refer must have this form attached to the resumes or applications that they submit to the Human Resources Department. You cannot refer anyone who has already applied to the Human Resources Department, who already works at Digipulse, or anyone who has worked here within the last twelve months. Digipulse reserves the right to determine whether or not referred applicants are qualified for positions covered by the program. In the event an applicant is referred from more than one source; for example, from two employees, or an employee and an employment agency, the deciding factor will be the date of receipt of the referral within the Human Resources Department. The Human Resources Department will inform the participating parties when such situations arise.
Digipulse offers attractive referral bonus for each new referred resource who is employed by Digipulse. Referral money is paid as soon as the candidate completes 3 months of employment with Digipulse.
Digipulse offers one of the best in industry "Benefits Package" Please visit the benefits section for details.